Our Guests Tell Us
Come see why the Old Town Inn has won numerous awards including TripAdvisor's "Top 25  Best Bargain Hotels in America," TripAdvisor's prestigious Hall of Fame status, is listed among Oregon Business magazine's 100 Best Fan-favorite Destinations in Oregon, and has won the top award for customer service  from the Florence Area Chamber of Commerce!
Count on us to exceed guest expectations with a spotless, reasonably-priced, well-appointed room and exceptional service. We're called Old Town Inn for a reason too! We are just steps away from the Siuslaw River, the Florence Antique District, and all the best shops, art galleries, and restaurants that Historic Old Town Florence has to offer.
Make us your award-winning travel destination for a memorable getaway with family and friends!
Hotel was great! Staff was friendly and helpful. Hotel was very clean And nice! They had many Covid safety measures and we felt totally comfortable staying there. Comfy bed and chairs. We spent a week on the Oregon Coast and Old Town Inn was by far the cleanest and nicest hotel we found. They had good coffee too! If we stay in Florence again we will be back!
Great price, great location, great staff, and a great room. We were very pleasantly surprised. The room appeared recently remodeled and the bed was very comfortable. There was lots of space in the room and the chair and ottoman were a nice addition! Everything else was much better than we expected!
We spent one night here and it was wonderful. Hotel was clean, room was large and had everything you need. The hotel is in a great location – so easy to get to restaurants on the cute river walk. Hotel staff was extremely kind and helpful. Price was great as well. Will definitely stay here again if we are lucky enough to be back in Florence!
This was a perfect stop. Easy to get to off of 101, amenities such as the fridge, microwave, and dining table made it well suited for road tripping. Stepping out the front door, you could hear the ocean. Room was crisp and clean.
Very nice room. Staff was friendly and accommodating. Beds were very comfortable. Room smelled very clean! (Which is a big thing for me). Location was with in walking distance to old town. Loved it. Definitely will come back.
Received a very warm welcome from man at the front desk. Having been on the road for a couple weeks, we were so happy with the clean and comfortable room with plenty of hot water for a Hollywood shower. Conveniently located near old town (walking distance). Would not hesitate to recommend the Old Town Inn as it's apparent they know a thing or two about customer service.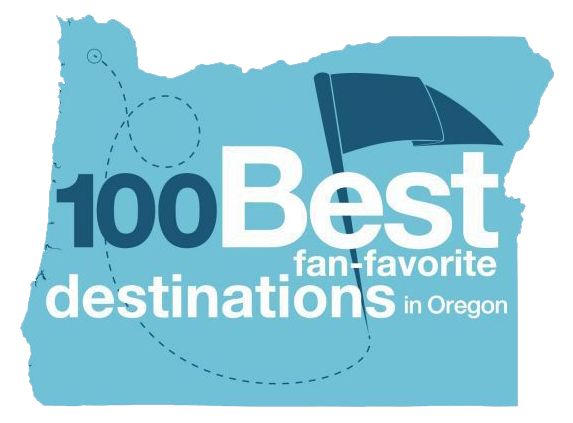 A Fan-Favorite Destination
Oregon Business honored Old Town Inn as one of their 100 best fan-favorite destinations in Oregon for 2020. This award is given to businesses based on an analysis of over 40,000 customer reviews!
2020 Travelers' choice winner
Old Town Inn has been picked by Travelers' Choice as one of top 10% hotels in the world. Thanks to all of our wonderful guests and our fantastic staff that has made this possible.
Hall of Fame Award Winner
At Old Town Inn, we work hard to deliver consistently positive service to all of our guests. This effort is recognized by TripAdvisor with a Certificate of Excellence award, which we have earned over the last 5 years.
EXCELLENCE IN CUSTOMER SERVICE
The prestigious Siuslaw Awards are awarded annually by the Florence Area Chamber of Commerce. Hoagland Properties, the local owner/operator of the River House Inn and Old Town Inn has won in multiple categories, and in consecutive years for Excellence in Customer Service.